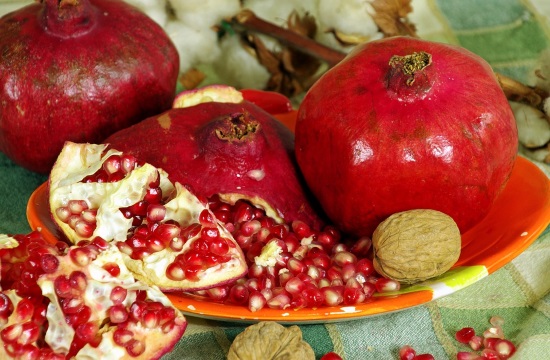 Throughout Greece, each locale observed their own traditions, with the most frequently shared customs nationally being the breaking of a pomegranate at the threshold and "podariko", or entering homes with the right foot forward
The ushering in of 2021 was more subdued this New Year, with municipalities in the largest Greek region of Attica trying to cheer up residents living under coronavirus restrictions with short videos of carol-singing, town bands playing seasonal songs around the town, and services distributing food and medicine to households, ANA reports.
Services related to financially distressed families distributed "packages of love" to the most vulnerable of their residents, collected through public drives and handed out by municipal workers and volunteers, while almost all cities activated helplines for people spending New Year's alone and those who need emotional support, especially if forced to spend time away from their families.
In towns where there is no philharmonic band, municipalities called on teachers and students of music schools (odeia) to help, with short videos produced and distributed through official city pages and social media.
RELATED TOPICS: Greece, Greek tourism news, Tourism in Greece, Greek islands, Hotels in Greece, Travel to Greece, Greek destinations, Greek travel market, Greek tourism statistics, Greek tourism report
- -: -